0 Calorie Pumpkin Pie
Regular price
Sale price
$12.00 USD
Unit price
per
Sale
Sold out
It's PSL season! Back by popular demand Salty Wench Soap's 0 calorie Pumpkin Pie! This soap is a customer favorite, and a limited seasonal item. It's beautiful warm fragrance is everything that a pumpkin pie soap should be, sweet & spicy. It's delicious design isn't the only wow this soap brings. These bars have actual pumpkin purée in them. Pumpkin is loaded with fruit enzymes and vitamins A&C, making it a beneficial ingredient for skin. In addition to all this goodness the crust contains walnut shell for an added scrub! Enjoy your pie and skip the calories with this dessert for your skin. Happy fall y'all!
Ingredients
Saponified: Olive Oil, Shea Butter, Organic Coconut Oil, Sustainably Sourced Palm Oil, Castor Oil + Pumpkin Purée, Fragrance, Sodium Lactate, Walnut shell, Colorants, & Love. Net wt 5oz
Specifics

All soap is made using the cold process soaping method with nourishing oils and butters to enhance each bubbles benefits.

Due to the handmade nature, there may be slight color/design variations amongst each bar. This does not affect the quality of soap in anyway, in fact we find it makes each bar that much more unique. Bars are cut by hand and weigh approximatly 4-5 oz or 145.7 g. unless otherwise stated on the listing.
Share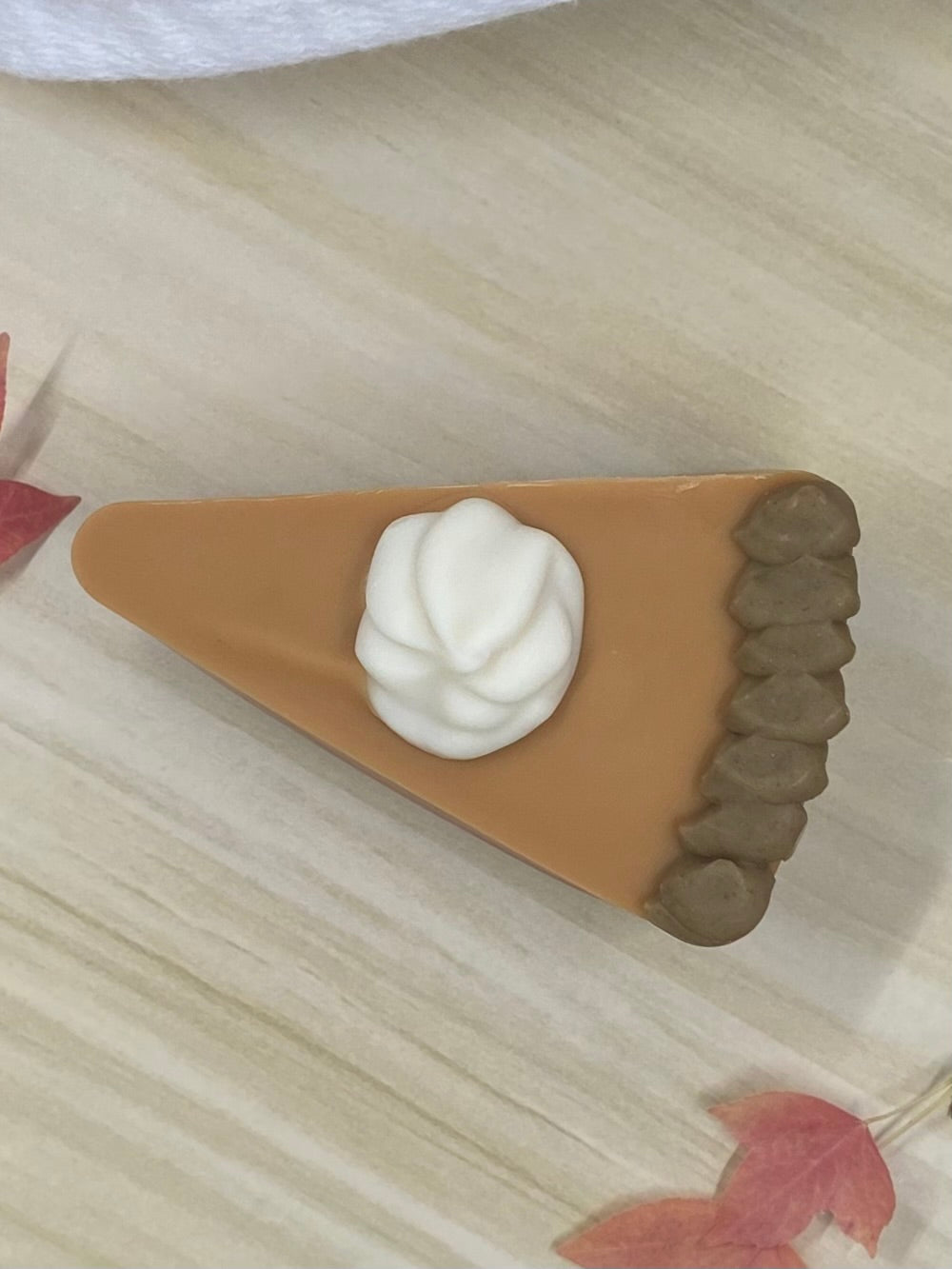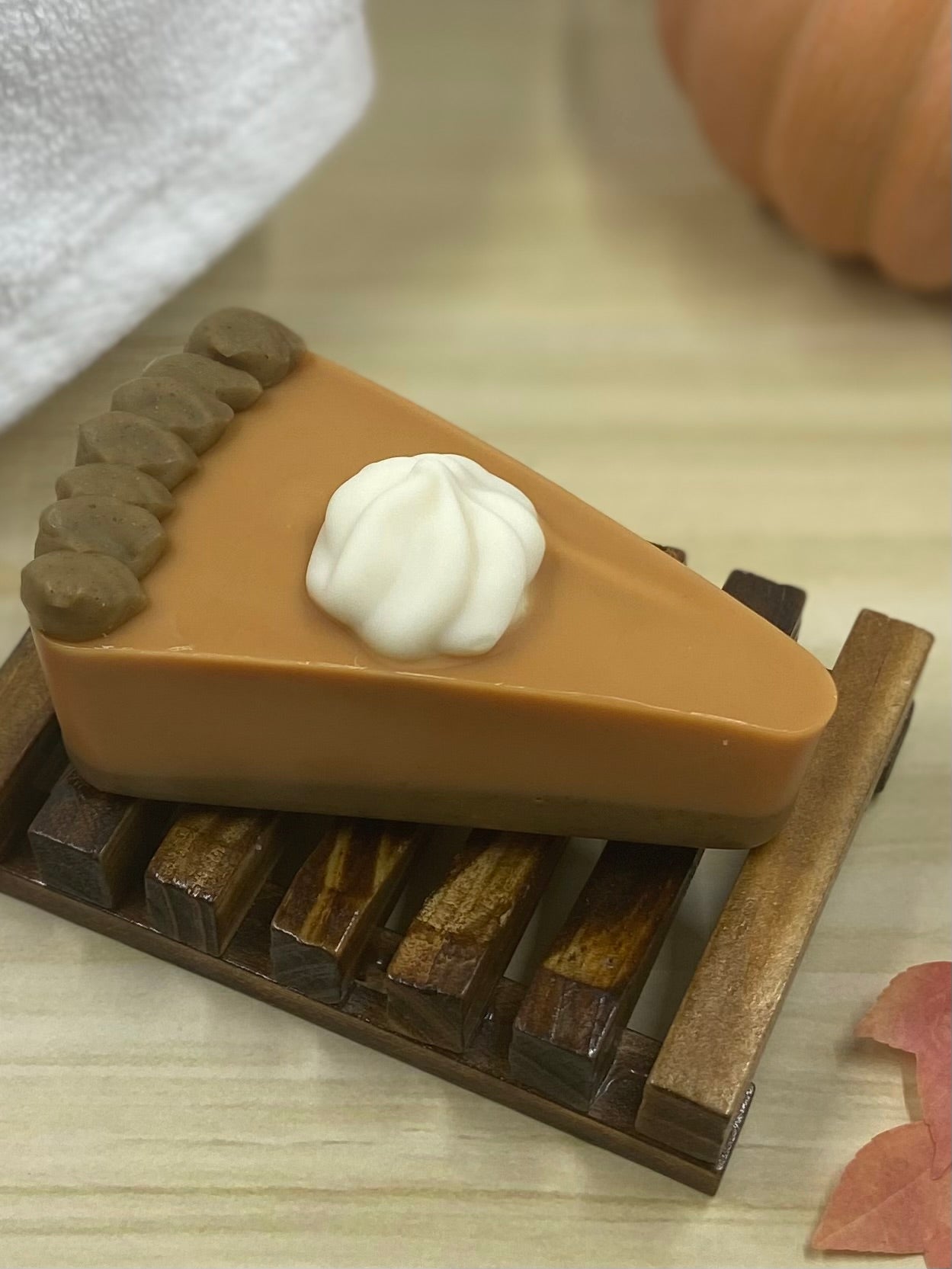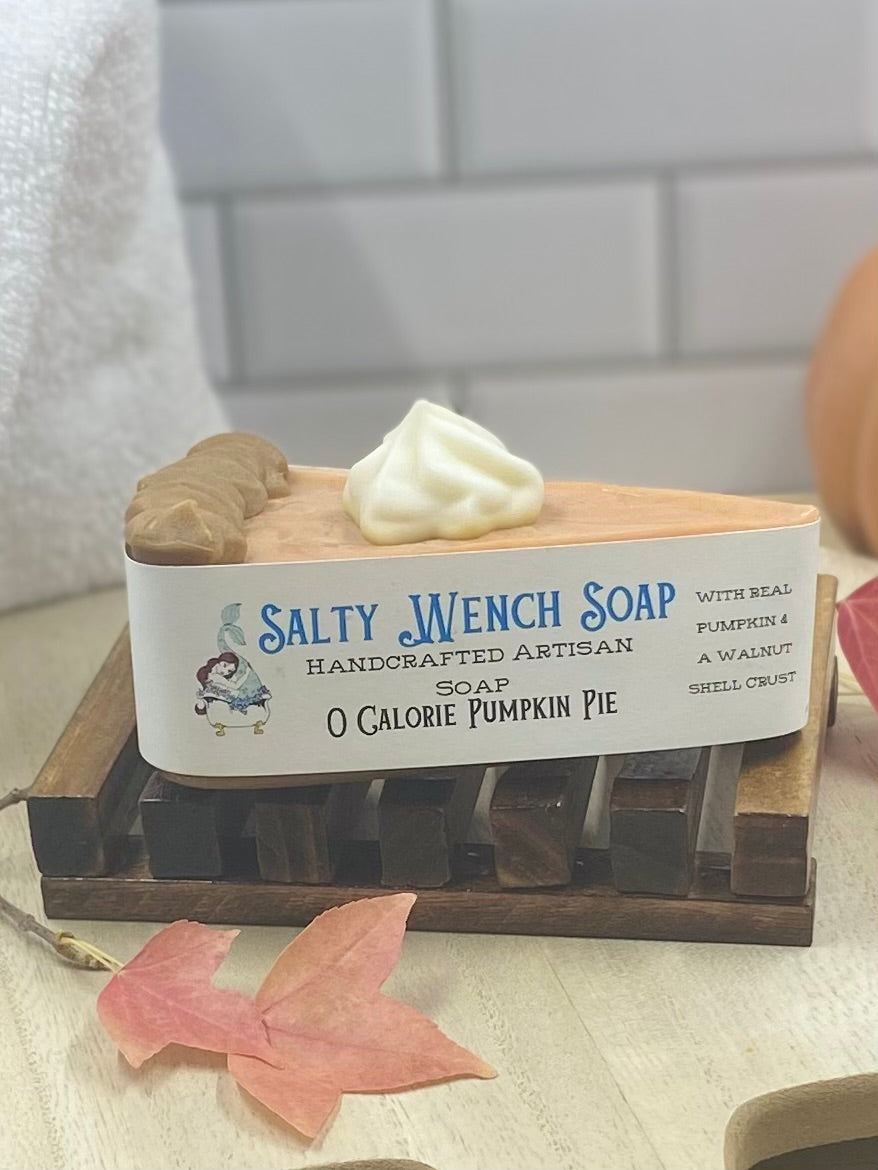 best zero calorie product ever
Okay, look...you'll be tempted (as I was) to never use this soap because it's so dang CUTE. But resist. I displayed mine proudly in my bathroom for November and much of December, then finally started using it in the shower. The scent was light, the lather was lovely, and my skin felt amazing after. Joy is a true soap artist and makes a darn good soap too. This was such a great piece of pie...use the pretty soap! :)