Bubble Gum
Regular price
Sale price
$12.00 USD
Unit price
per
Sale
Sold out
Bubble Gum that won't get stuck in your hair, shoe or anywhere else. This colorful bar is high in shea butter, giving it a creamy consistency. It smells good enough to chew- but please don't! Each gum ball is rolled by hand to give it, it's fun candy shop allure. Sure to brighten up any soap dish, go ahead smile at your soap.

 Ingredients:
Saponified: Canola oil, Shea Butter, Organic Coconut oil, Sustainably sourced Palm oil, Castor oil, Sunflower oil.

+ Phthalate Free Fragrance oil, Colorants, Sodium Lactate & Love
Specifics

All soap is made using the cold process soaping method with nourishing oils and butters to enhance each bubbles benefits.

Due to the handmade nature, there may be slight color/design variations amongst each bar. This does not affect the quality of soap in anyway, in fact we find it makes each bar that much more unique. Bars are cut by hand and weigh approximatly 4-5 oz or 145.7 g. unless otherwise stated on the listing.
Share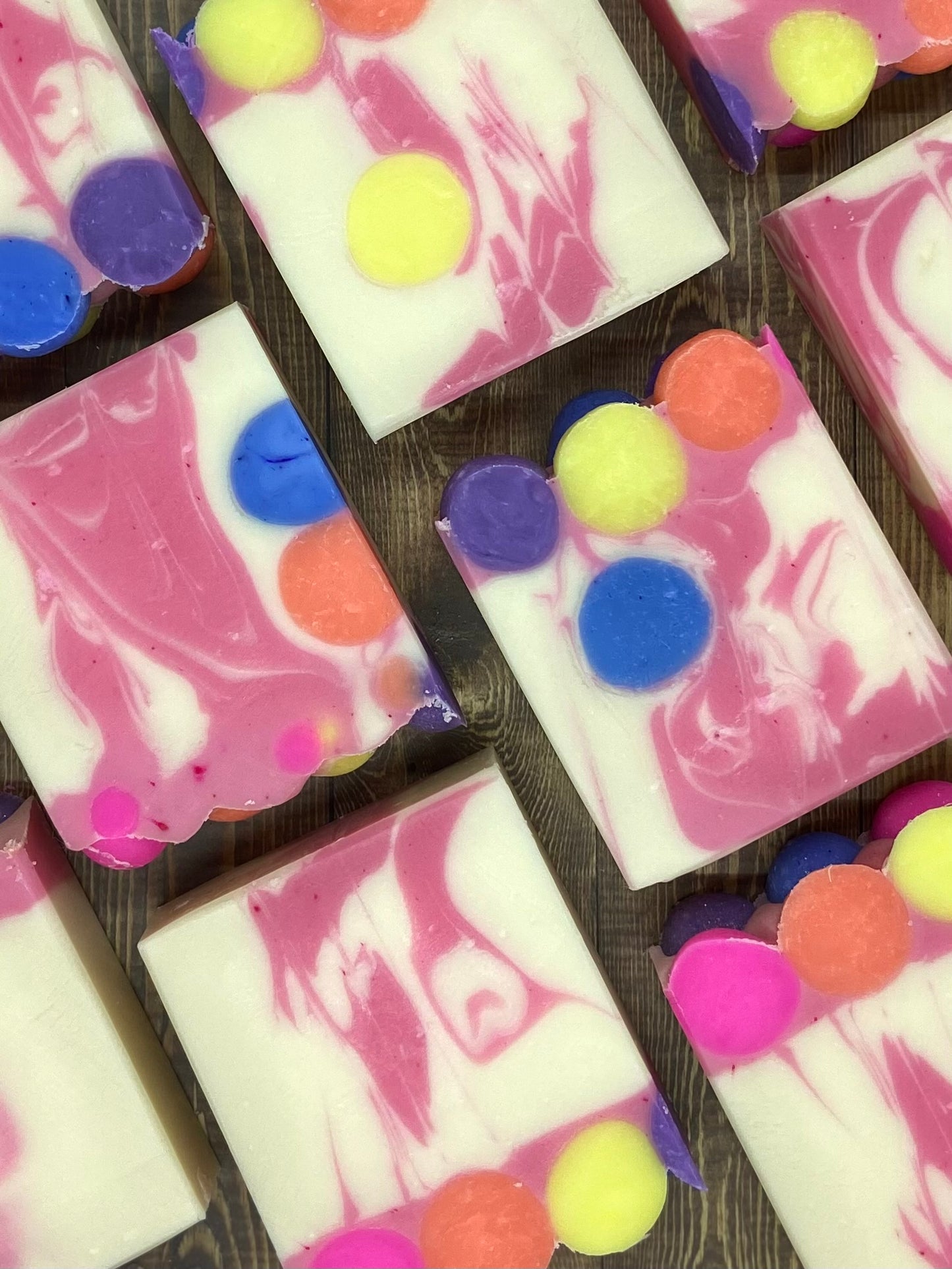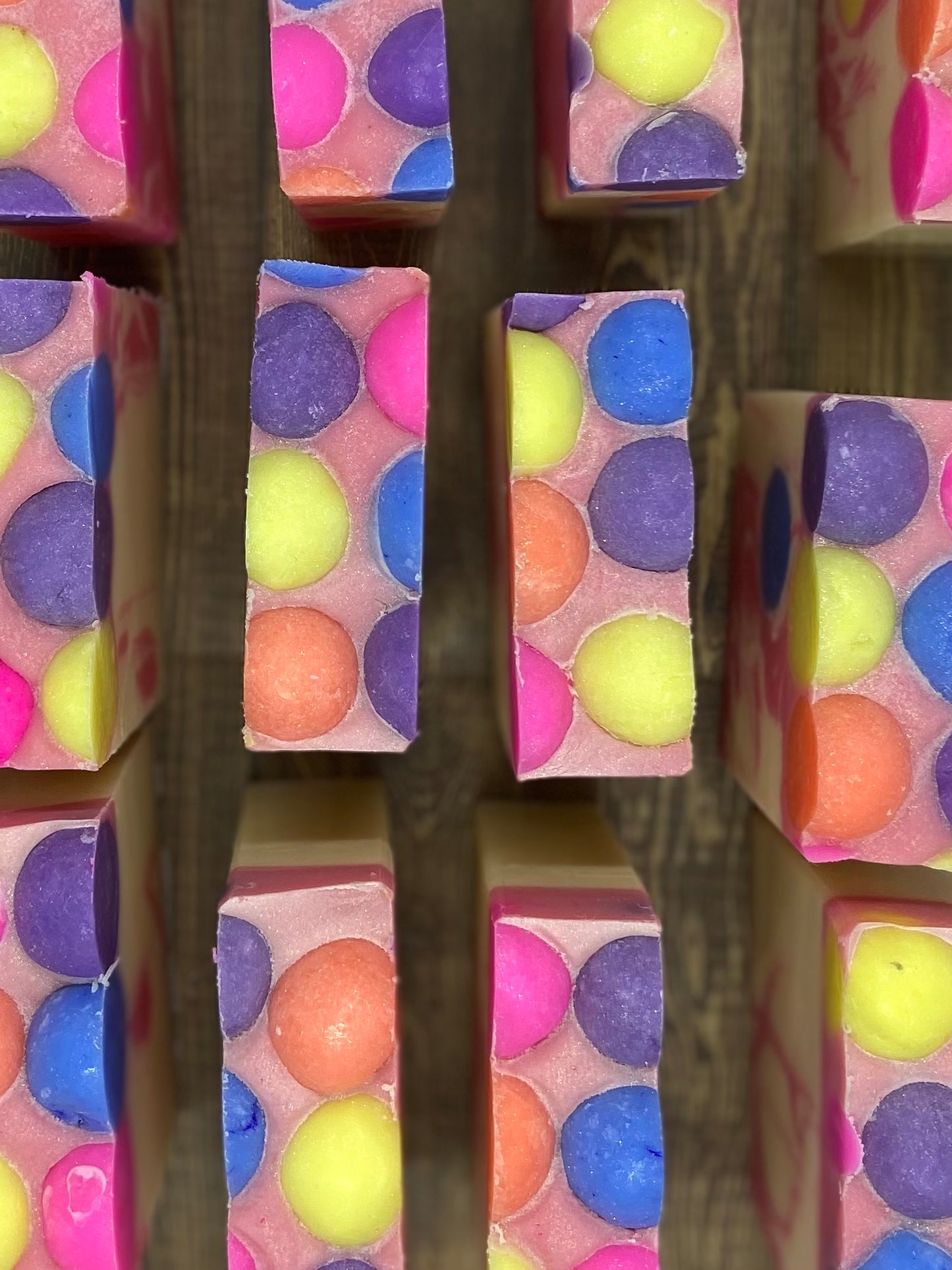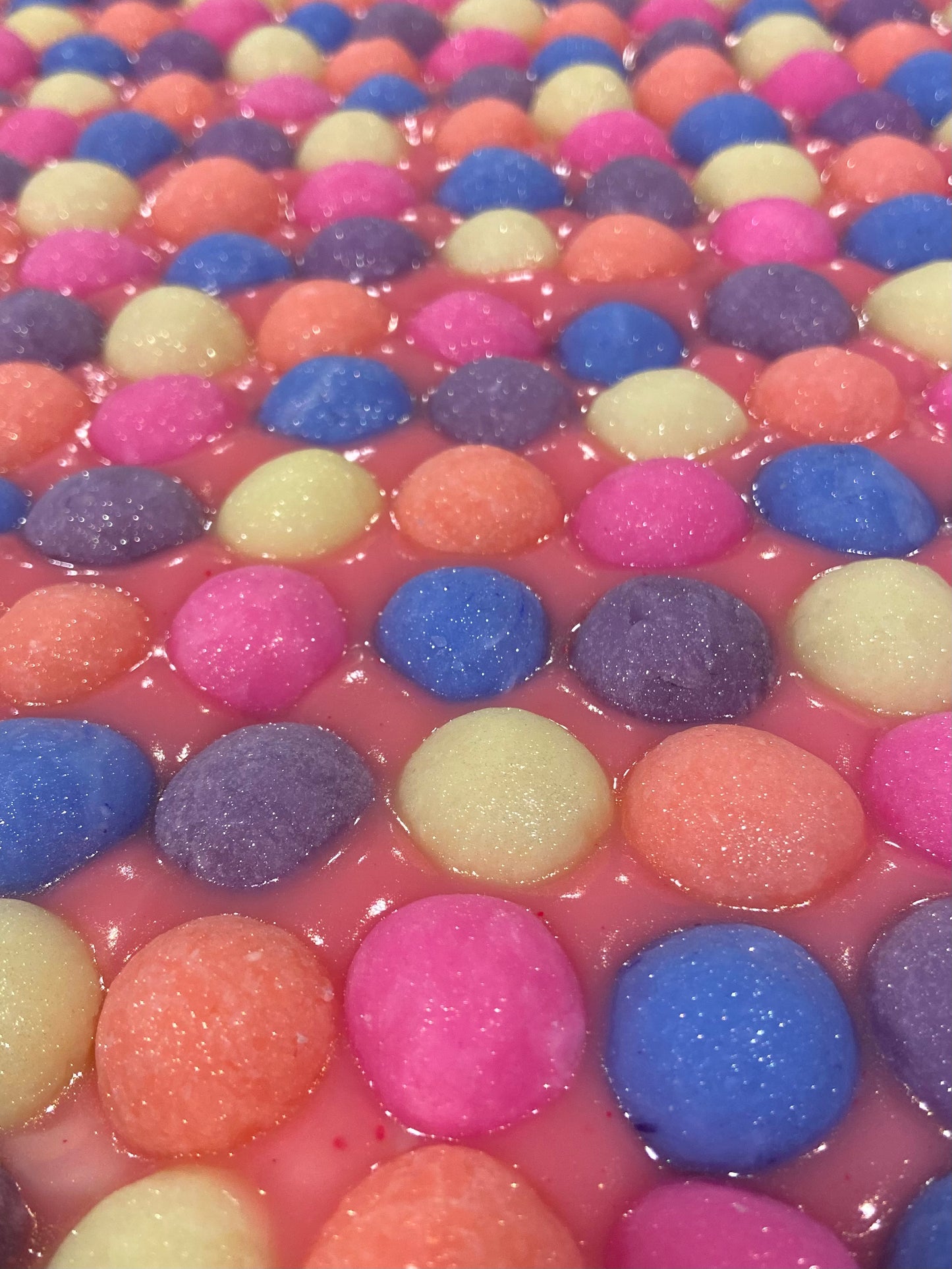 Why is it so good tho
This stuff is the best. Smells amazing, not overly sweet but with almost a slight minty hint that reminds me of the bubble gum that came in baseball cards. It's SO silky, y'all. And it makes my whole bathroom smell like bubblegum. 10/10.
Bubble Yum!
Warning!!!! You will be bubblicious after you use this bath bar! It's one of my favorites and I use it all of the time when my 2 daughters don't steal it from me. I'll reach for it and it will be gone! Good thing I have a stash hidden. It literally smells like bubble gum and will have your skin popping and moisturized!
A Kid Favorite
This bar is adorable in every way! Of course, my kid's first question was "can we taste it?" but they happily settled for washing with it in their bubbly bath!