Eye of the Tiger
Regular price
Sale price
$12.99 USD
Unit price
per
Sale
Sold out
With its warm colors, and even warmer fragrances this bar will ease you gently into seizing the day. Designed to resemble the stripes of the powerful stone that rests on each bar. It's made of olive oil, shea butter and cocoa Butter, that cleanses without drying your skin out. The beautiful aroma is of teakwood and cardamom, it's a warm, sweet & slightly spicy fragrance.
Tiger's Eye is most well known as a stone of protection. But it is also known to be an anchoring stone, helping people who are uncommitted. It's believed to help assisted in accomplishing goals, and strengthen one's inner power. What I love the most about this stone besides it's beauty is that it's said to help people recognize their needs and those of people around them. It helps you know the difference between what you want, and what you need. This is a sentiment that I believe we all can think of on the daily. 
Ingredients:
Saponified: Olive oil, Shea Butter, Organic Coconut oil, Cocoa Butter, Sustainably Sourced Palm Oil, Avocado Oil, Castor Oil, Sunflower oil
+ Fragrance Oil, Colorants, Sodium Lactate & love.
5oz.
Specifics

All soap is made using the cold process soaping method with nourishing oils and butters to enhance each bubbles benefits.

Due to the handmade nature, there may be slight color/design variations amongst each bar. This does not affect the quality of soap in anyway, in fact we find it makes each bar that much more unique. Bars are cut by hand and weigh approximatly 4-5 oz or 145.7 g. unless otherwise stated on the listing.
Share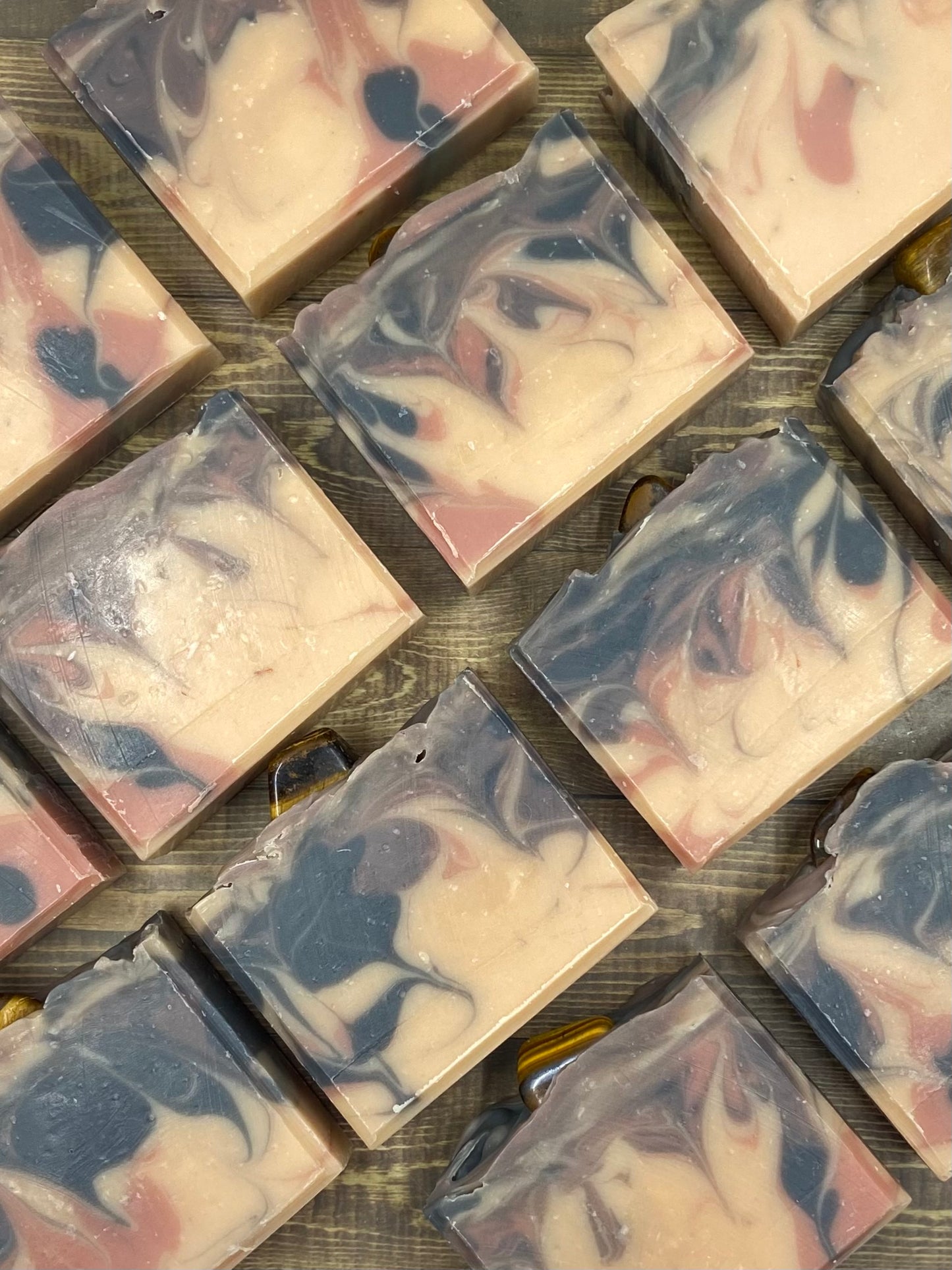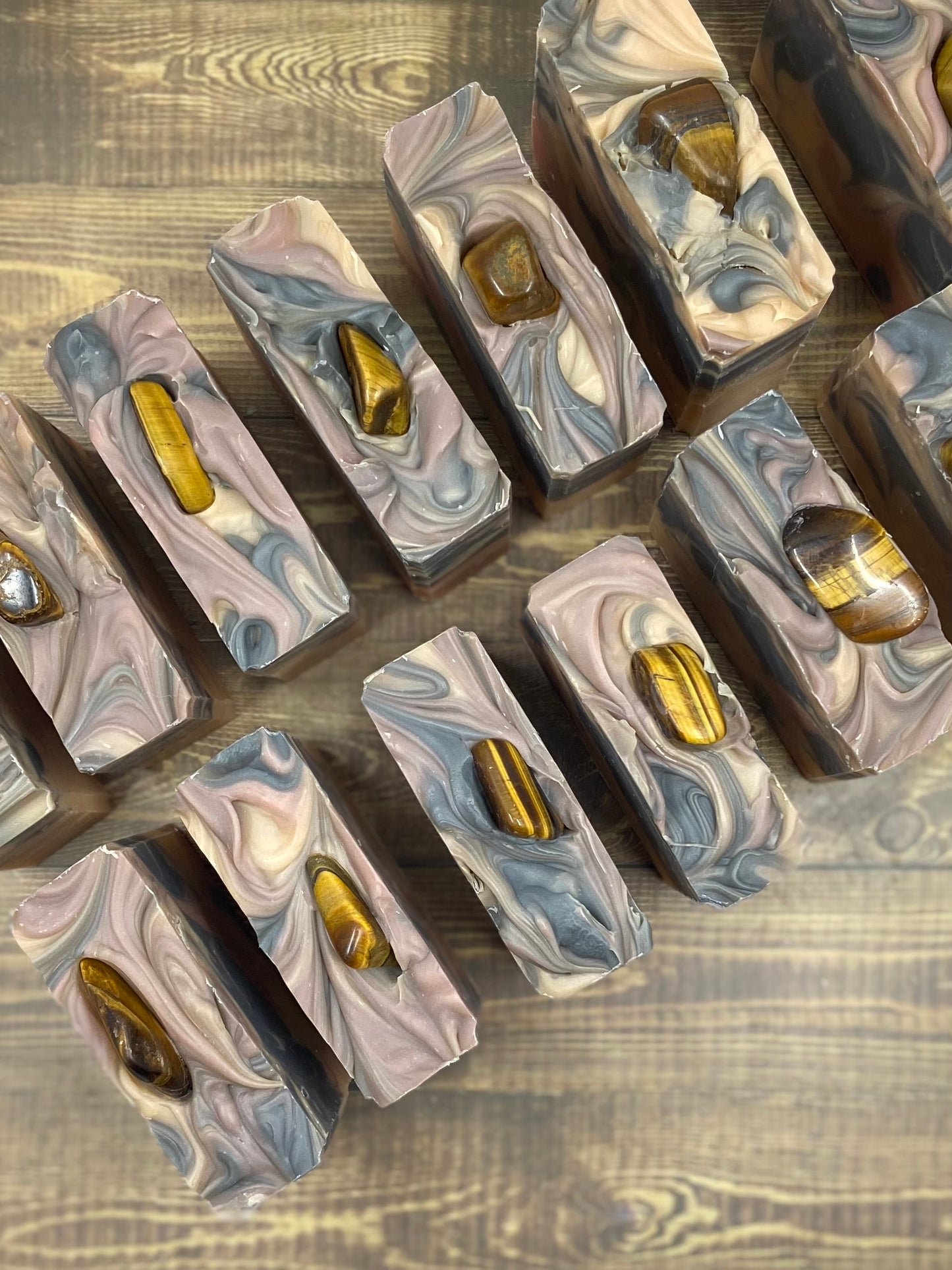 Awesome soap!!!
The Tiger's Eye stone makes it look really nice and fancy- smells super great too!!!