Lavender & Buttermilk
Regular price
Sale price
$10.00 USD
Unit price
per
Sale
Sold out
Take a step into a lavender field every time you use this bar. Sweet, floral slightly woodsy- this bar gets it's fragrance from high quality essential oil. Buttermilk is added for a creamy lather, and with it's natural lactic acid helps renew skin. With lavender blossom swirled in the bar, your shower or bath gets an instant upgrade to a spa experience.
Saponified: Olive Oil, Organic Coconut Oil, Shea Butter, Cocoa Butter, Sustainably sourced Palm oil, Organic Avocado oil, castor oil, sunflower oil

+Lavender Essential oil, Buttermilk, Lavender blossoms, Colorants, Sodium Lactate & Love.

Specifics

All soap is made using the cold process soaping method with nourishing oils and butters to enhance each bubbles benefits.

Due to the handmade nature, there may be slight color/design variations amongst each bar. This does not affect the quality of soap in anyway, in fact we find it makes each bar that much more unique. Bars are cut by hand and weigh approximatly 4-5 oz or 145.7 g. unless otherwise stated on the listing.
Share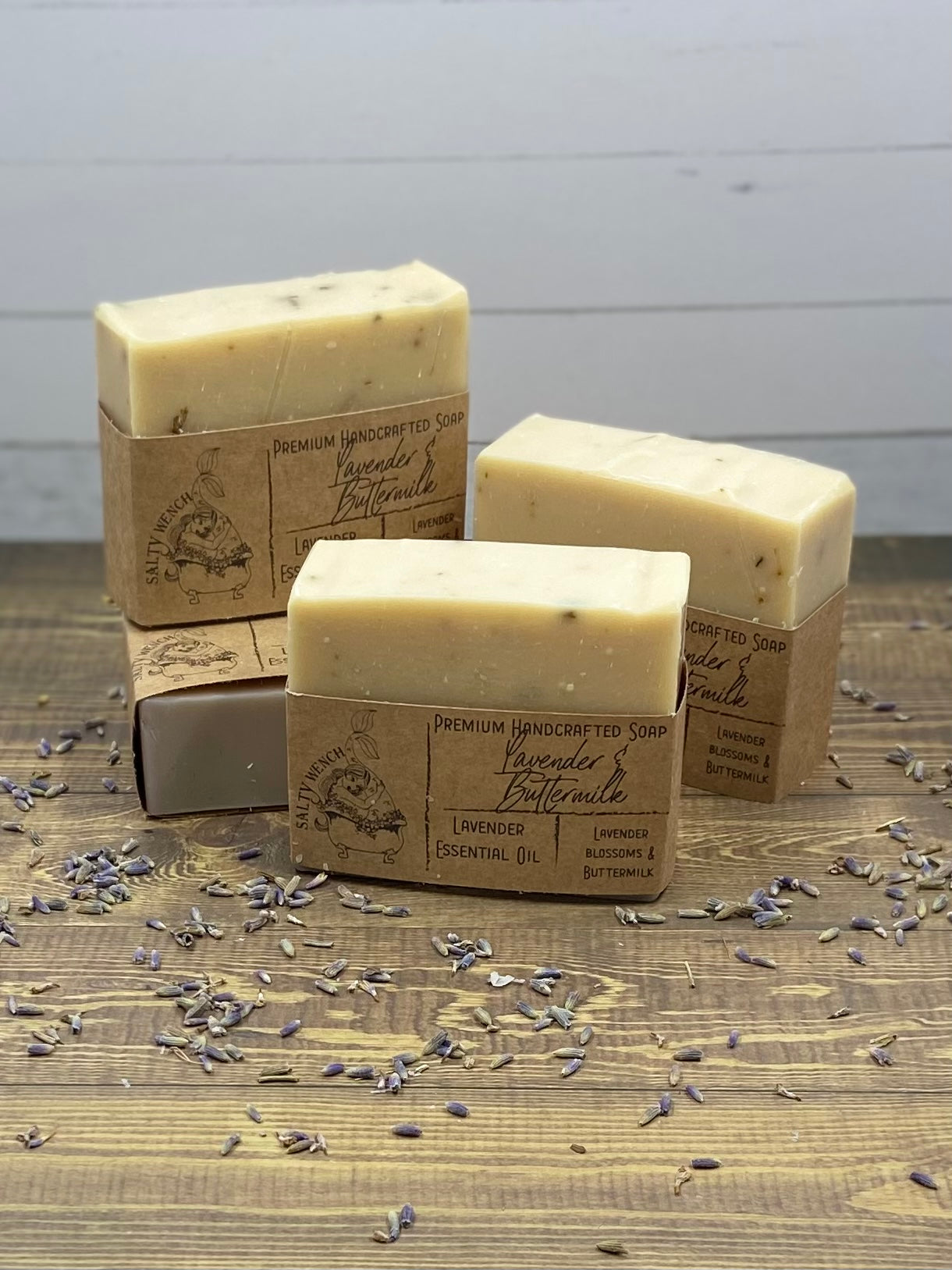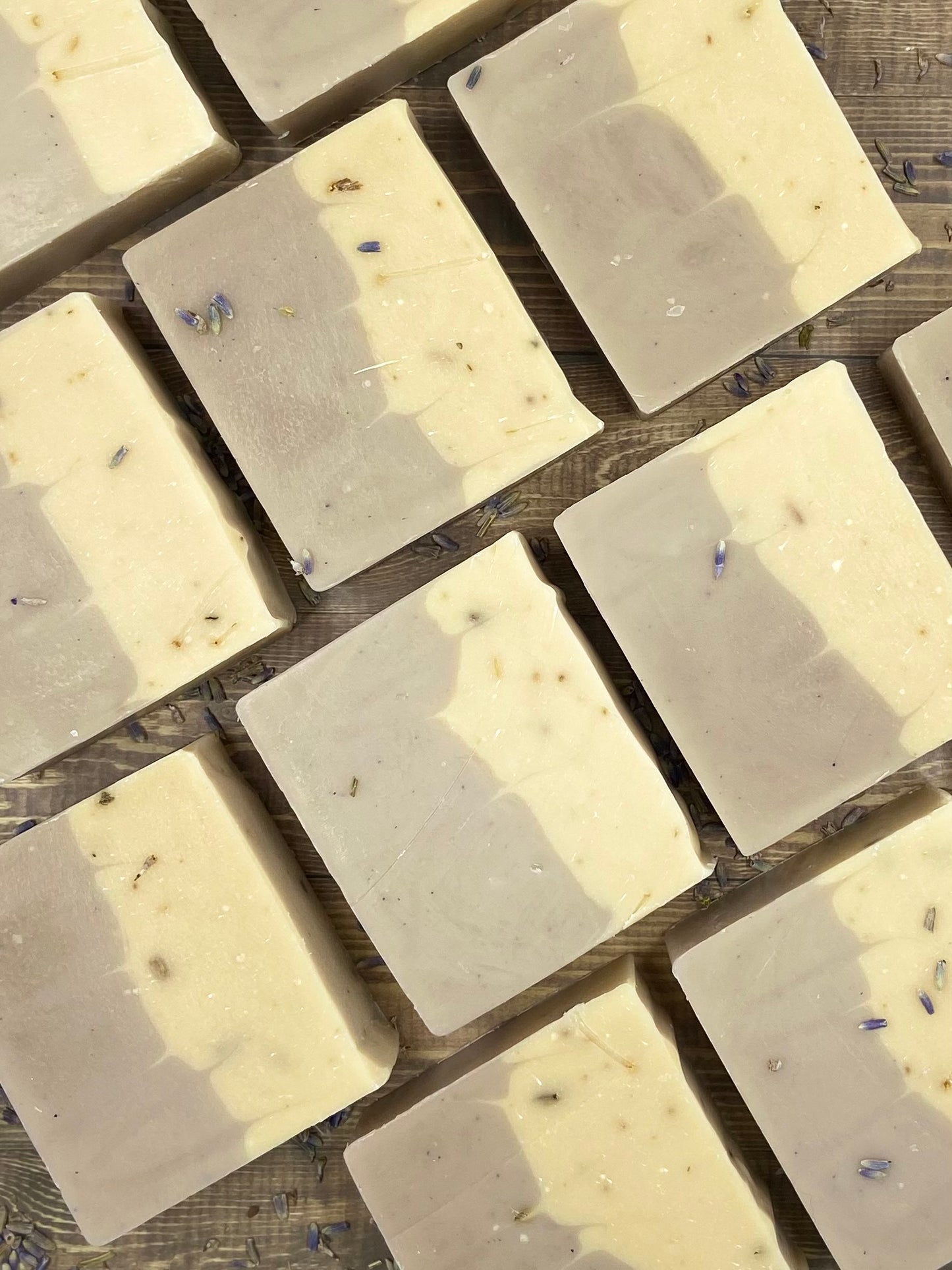 I'm obsessed
This bar of soap has taken over my life, in the best way. Truth be told I had a hard time branching out through the shop (different scents etc) because I love this one so much I was like why would I even need to try anything else? However, naturally, all of the soaps are amazing. But this one still is my number one. I have to buy multiple at a time now because I simply refuse to run out. I realize you can probably get a bar of soap at the grocery store for $1, but this is one of those things, kinda like toilet paper, you don't have to buy the good stuff, but when you don't, you notice. And at the end of the day it's worth the extra money to take better care of you body's largest organ. To wrap up my rant: I would 10/10 recommend, but I feel like in this shop you can't miss, so shoot your shot. Also this soap absolutely cured my daughter's eczema, it's made of the best stuff, and did what even aquafor couldn't do for my baby.
Smell Goooddsss
My hubby and I absolutely loved our soaps! Can't wait to get more
Need another!
Okay tbh I only got to use this twice before my mom stole it from me, but this soap feels like a soft hug. It smells so relaxing and it's so creamy. She is currently enjoying it deeply and I am left wanting a new bar.
Perfect!!!
Perfect soap- smells very wonderful!!! Excellent customer service and very fast delivery too!!!